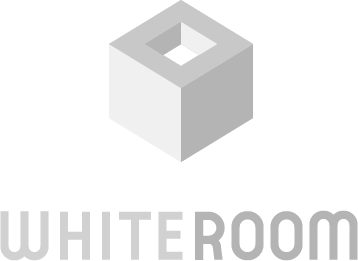 Be Present, Worlds Apart

WHITEROOM bridges distant locations to connect you with the people you need, wherever you are.
WHITEROOM brings an engaging collaborative experience with a futuristic flare into your daily work life.
Introducing WHITEROOM

WHITEROOM is a Mixed-Reality conferencing solution for remote collaboration.
Meet up with others as a virtual avatar, and collaborate in real-time using 3D models, Office and PDF documents, pictures, video and more, all placed right in your surroundings.
What is "collaborative computing"?
In our vision for technology-empowered collaboration, you are no longer bound to a single screen, device or location. Instead, you can use the entirety of the space around you to be creative and explore ideas. You can team up with others and bring them into your space to collaborate in real-time, even if they are far away. Finally, you can access this space using a multitude of devices, depending on your needs.

To learn more, visit our special feature on Collaborative Computing here (article in Japanese).

Learn more about the features that enable next-gen collaboration in WHITEROOM.
Immersive communication
When meeting face-to-face is not an option, show up as a photorealistic avatar made in your image.
The world is your canvas
Use the 3D Pen to draw, annotate, or doodle anywhere in your surroundings.
Supports both VR and MR
WHITEROOM supports both mixed reality and virtual reality, and you can take advantage of each.
Global conference with live translation
You can hold a global meeting by using the live translation function that translates the words spoken by the other party and displays them as subtitles.

Learn about the principles behind WHITEROOM's design, intended to make state-of-the-art Mixed Reality meetings accessible to all.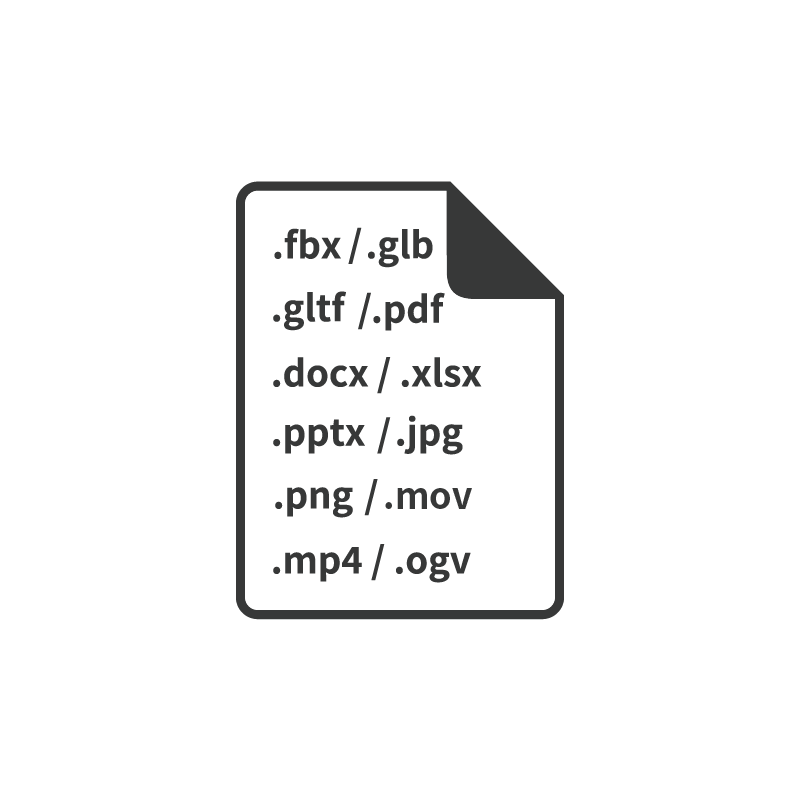 Multi-media support
Effortlessly use 3D models, point clouds, images, videos, sounds,
Office suite and PDF documents, and more.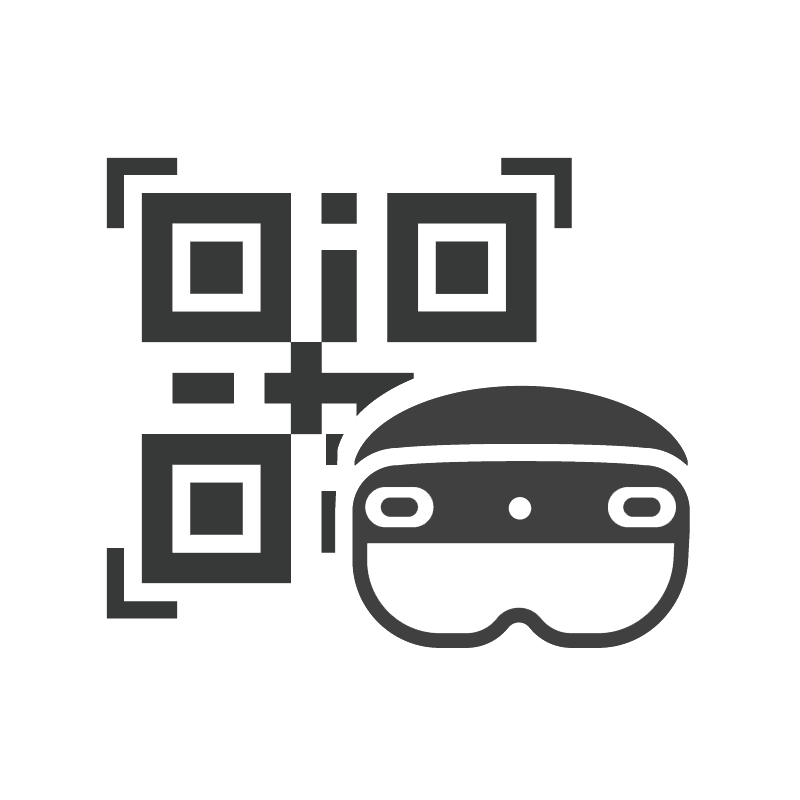 Easy Login
Upload your files, scan your invite QR code, and you're set!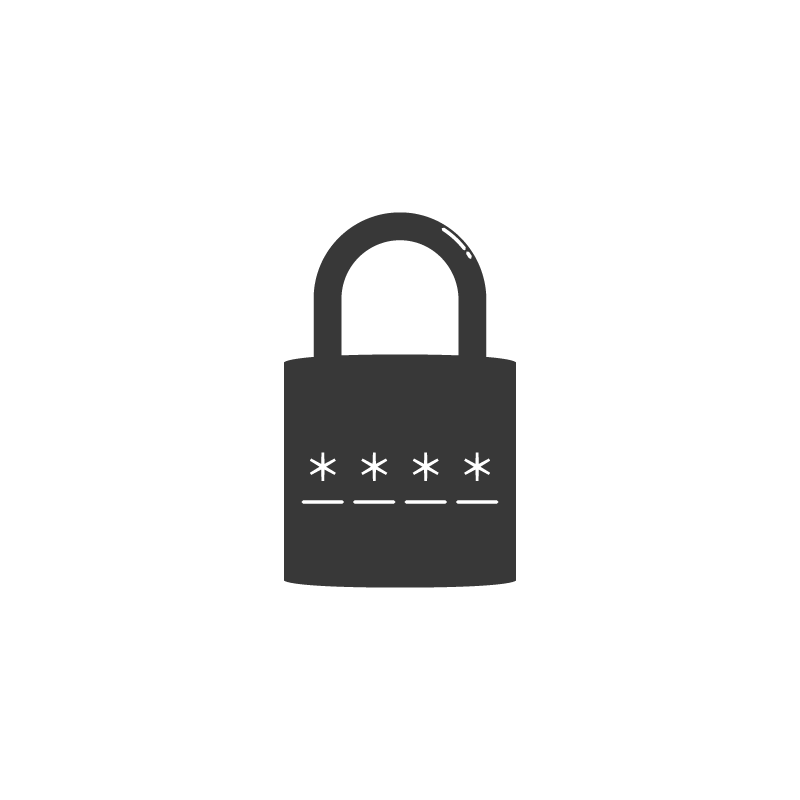 Safe & Secure
WHITEROOM implements security measures
to keep your data safe and private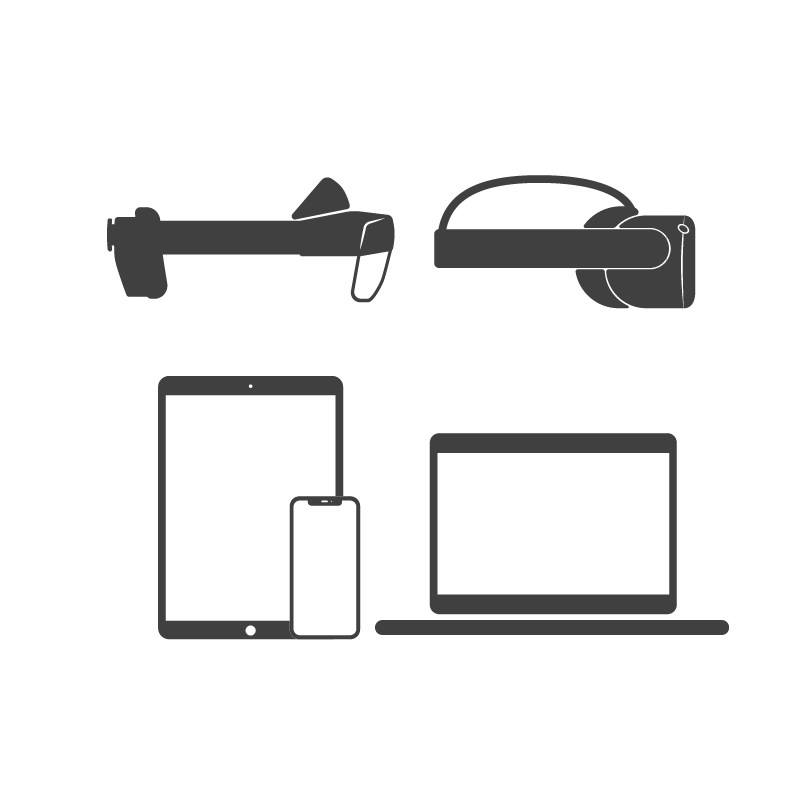 Multi-device support
WHITEROOM is available for HoloLens 2, Meta Quest2,
iPhone, iPad, and PC browsers (beta).

WHITEROOM boasts many features, and we take care to make sure they are easy to learn and enjoyable to use.
Below are some examples of usability features in WHITEROOM.
An evolved menu system
All necessary features are right at your fingertips. Using the menu is intuitive, and lets you focus on what really matters instead.
Play with holograms
The files you upload to WHITEROOM will appear in your space as 3D objects called holograms.
Grab a hologram as you would a real object to move it around. Intuitive interactions like these means you can start collaborating in Mixed Reality from day 1, with no prior experience.


If you are interested in trying out WHITEROOM, reach out to us below!
A free trial from the date of application to the end of that month is available.




Featured Customer Stories
  
Select partners and customers who are already using WHITEROOM.






– Gallery –
Kobe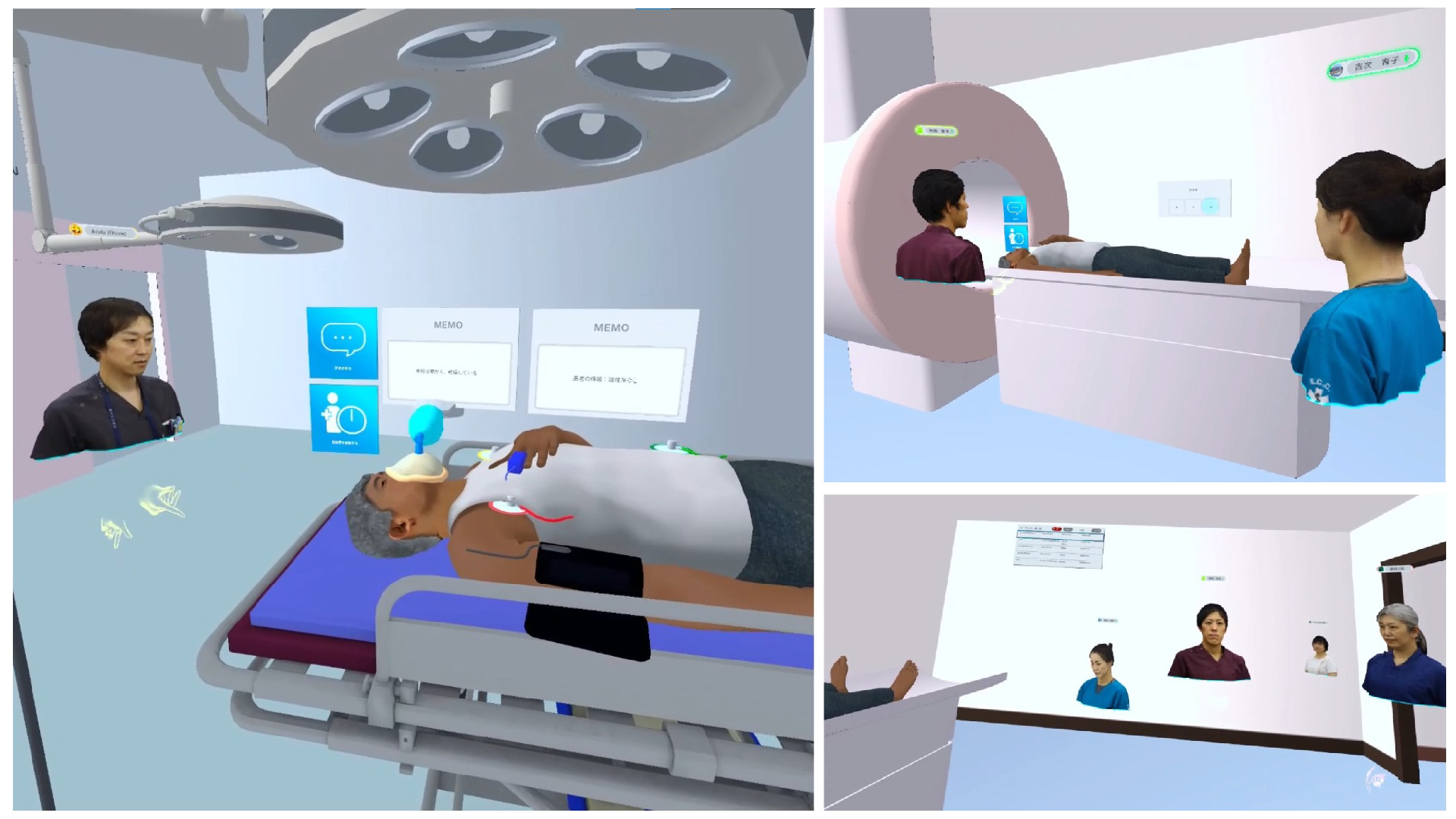 Emergency response training content using WHITEROOM
At the Kobe University School of Medicine Faculty of Health Sciences, we used WHITEROOM to create training content for practical lessons. With the new authoring feature, you can create interactive XR content without coding. Please take a look at the digest PV on YouTube.
Okuma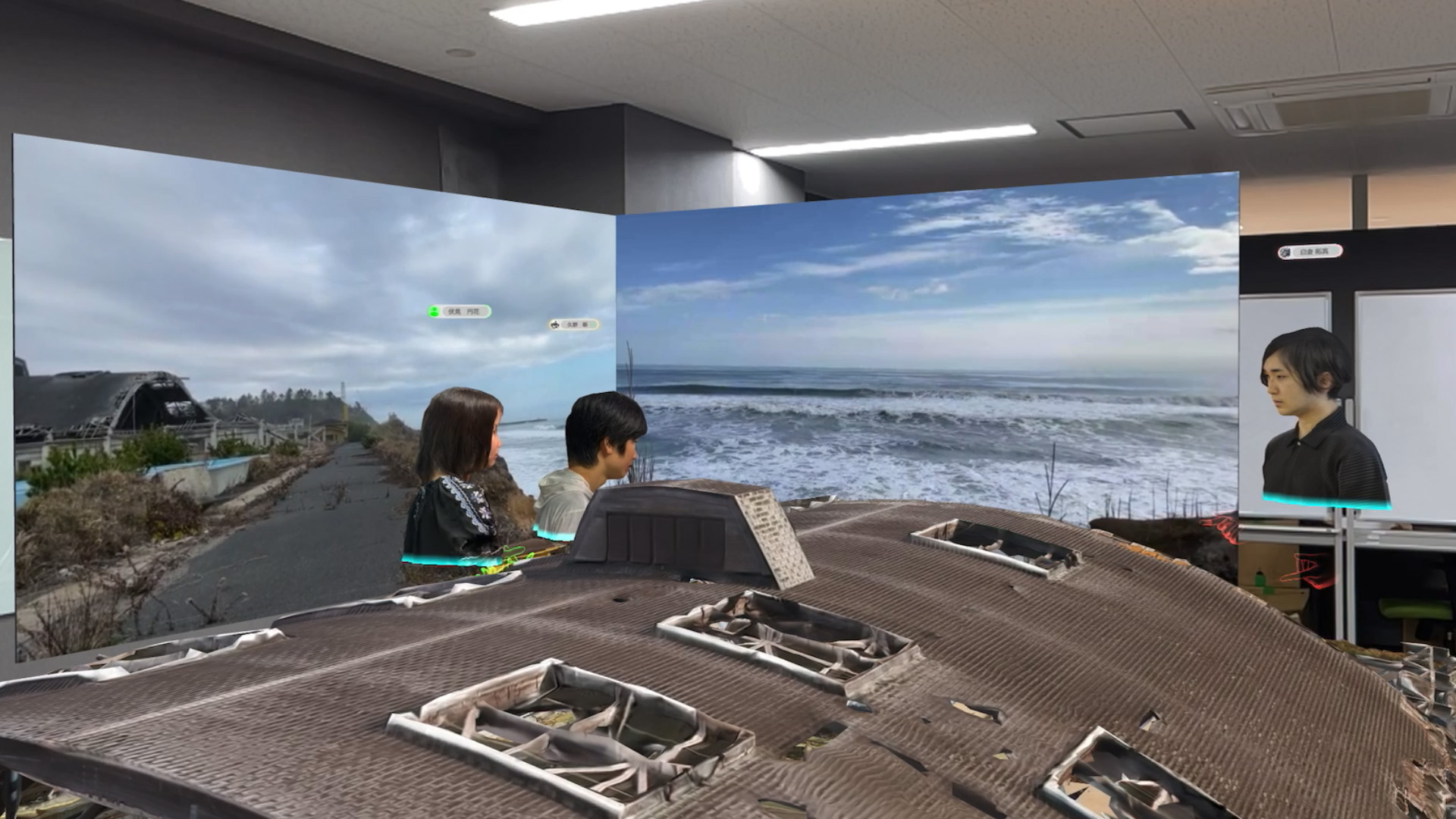 Learning and tradition Great East Japan Earthquake using WHITEROOM
In Okuma Town, Fukushima Prefecture, the access of residents is still restricted due to the effects of the Great East Japan Earthquake. Focusing on the "earthquake heritage" that remains there, we created content that allows multiple people to experience and discuss at the same time on the Metaverse using point cloud data and XR technology.
Through this experience, we created an opportunity to reconsider the earthquake and nuclear disaster that occurred 10 years ago, and effectively utilized point cloud data in the areas of education and disaster prevention.

* This project was adopted by the Ministry of Land, Infrastructure, Transport and Tourism's Geospatial Information Authority of Japan for the "Demonstration of 3D Point Cloud Data Utilization in FY3".
HItachi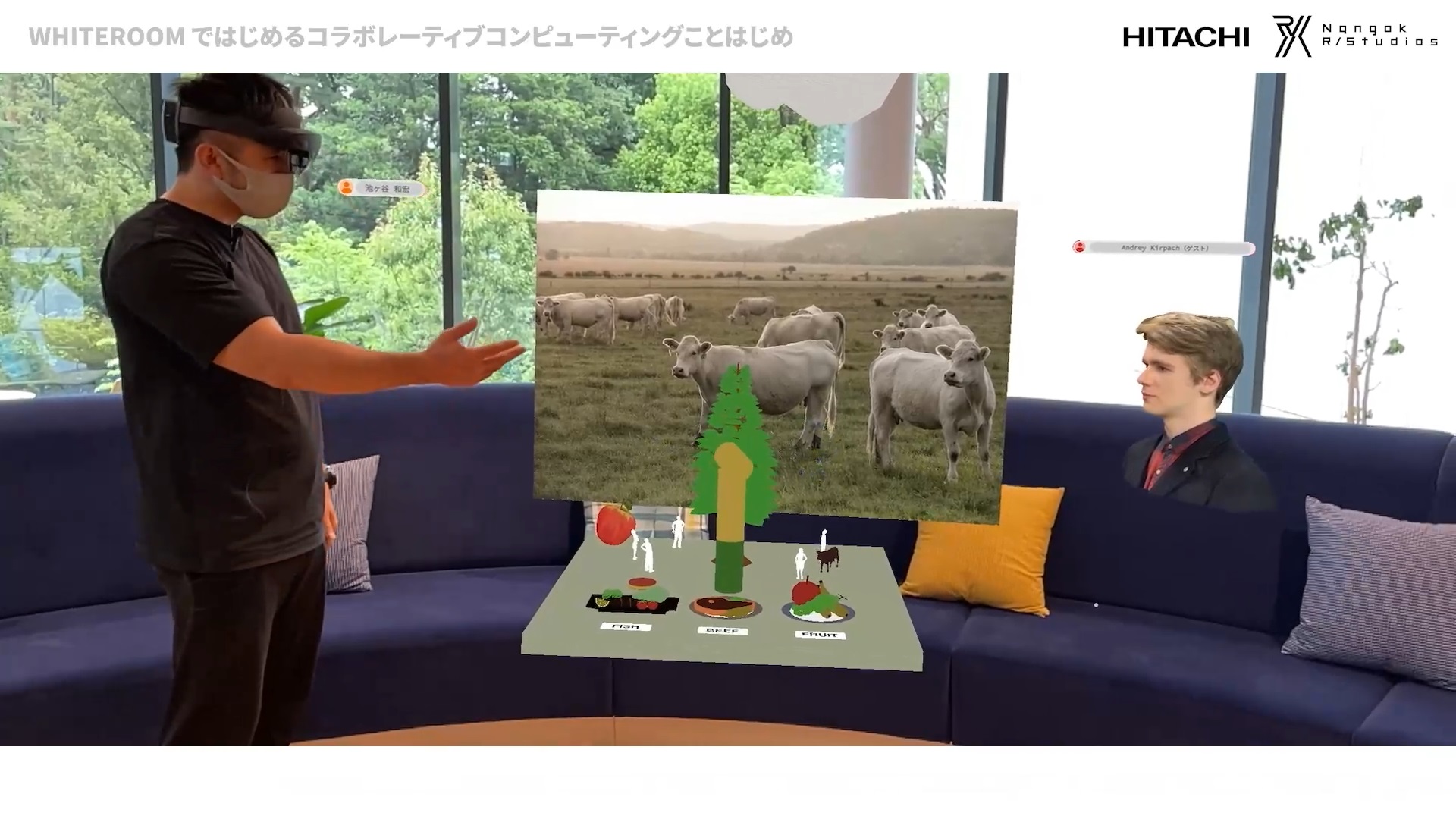 Hitachi Kyoto University Laboratory employed WHITEROOM to create and display interactive educational materials for their joint project "2050 Future Society Research" (JP:『2050年の未来社会研究』), focusing on future social issues and design problems.​
KyotoKoka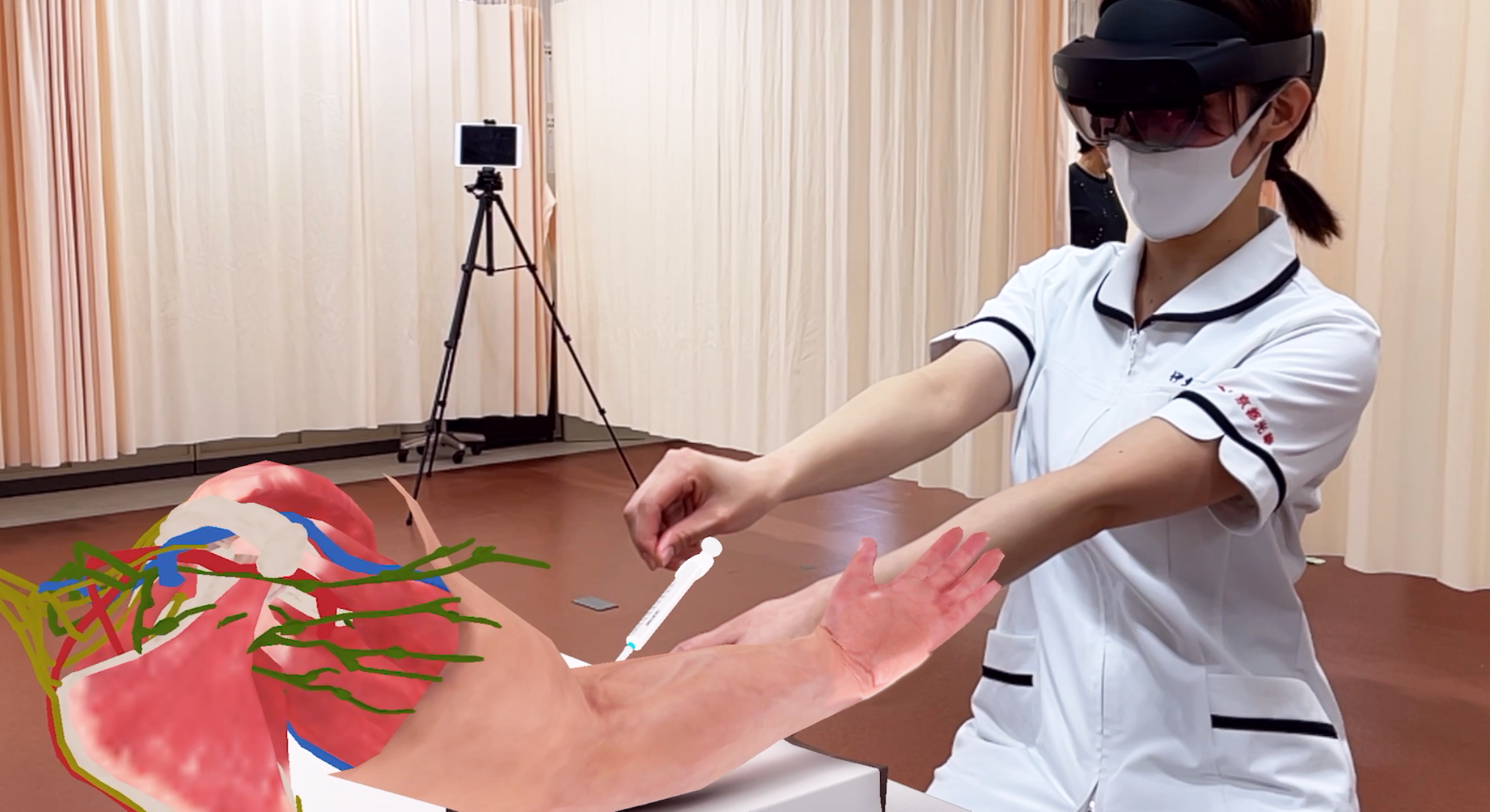 Kyoto Koka Women's University​
WHITEROOM was used by Kyoto Koka Women's University as part of an experimental curriculum for training nurses and health professionals.​
The trial involved a hybrid class model, with some of the students participating in class remotely via WHITEROOM. The students collaborated using interactive educational materials placed in their surroundings.​