Be Present, Worlds Apart

WHITEROOM bridges distant locations to connect you with the people you need, wherever you are.
WHITEROOM brings an engaging collaborative experience with a futuristic flare into your daily work life.
An evolved menu system
All necessary features are right at your fingertips. Using the menu is intuitive, and lets you focus on what really matters instead.
Play with holograms
The files you upload to WHITEROOM will appear in your space as 3D objects called holograms.
Grab a hologram as you would a real object to move it around. Intuitive interactions like these means you can start collaborating in Mixed Reality from day 1, with no prior experience.

If you are interested in trying out WHITEROOM, reach out to us below!
A free trial from the date of application to the end of that month is available.
– Gallery –
Slide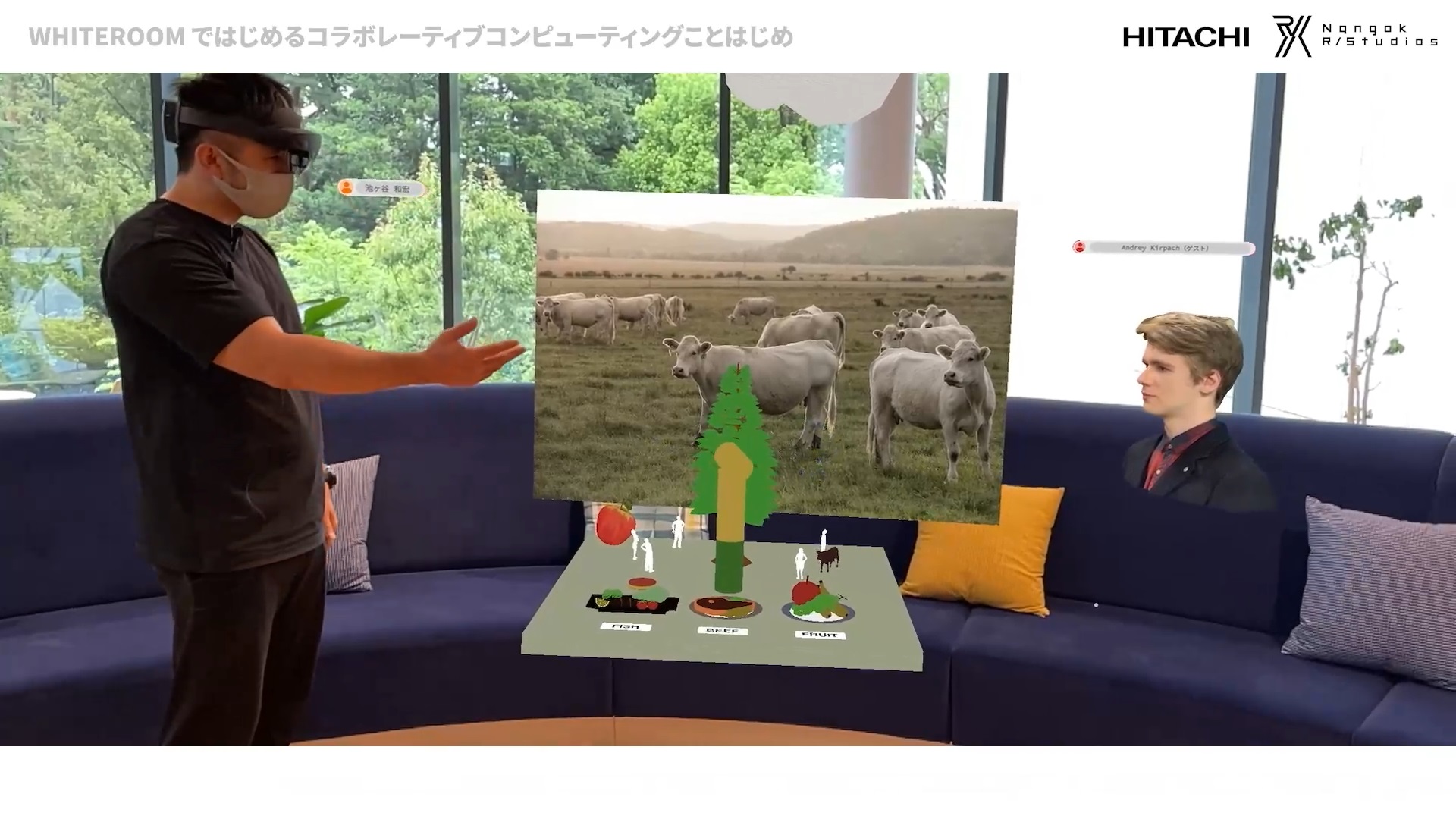 Hitachi Kyoto University Laboratory employed WHITEROOM to create and display interactive educational materials for their joint project "2050 Future Society Research" (JP:『2050年の未来社会研究』), focusing on future social issues and design problems.​
Slide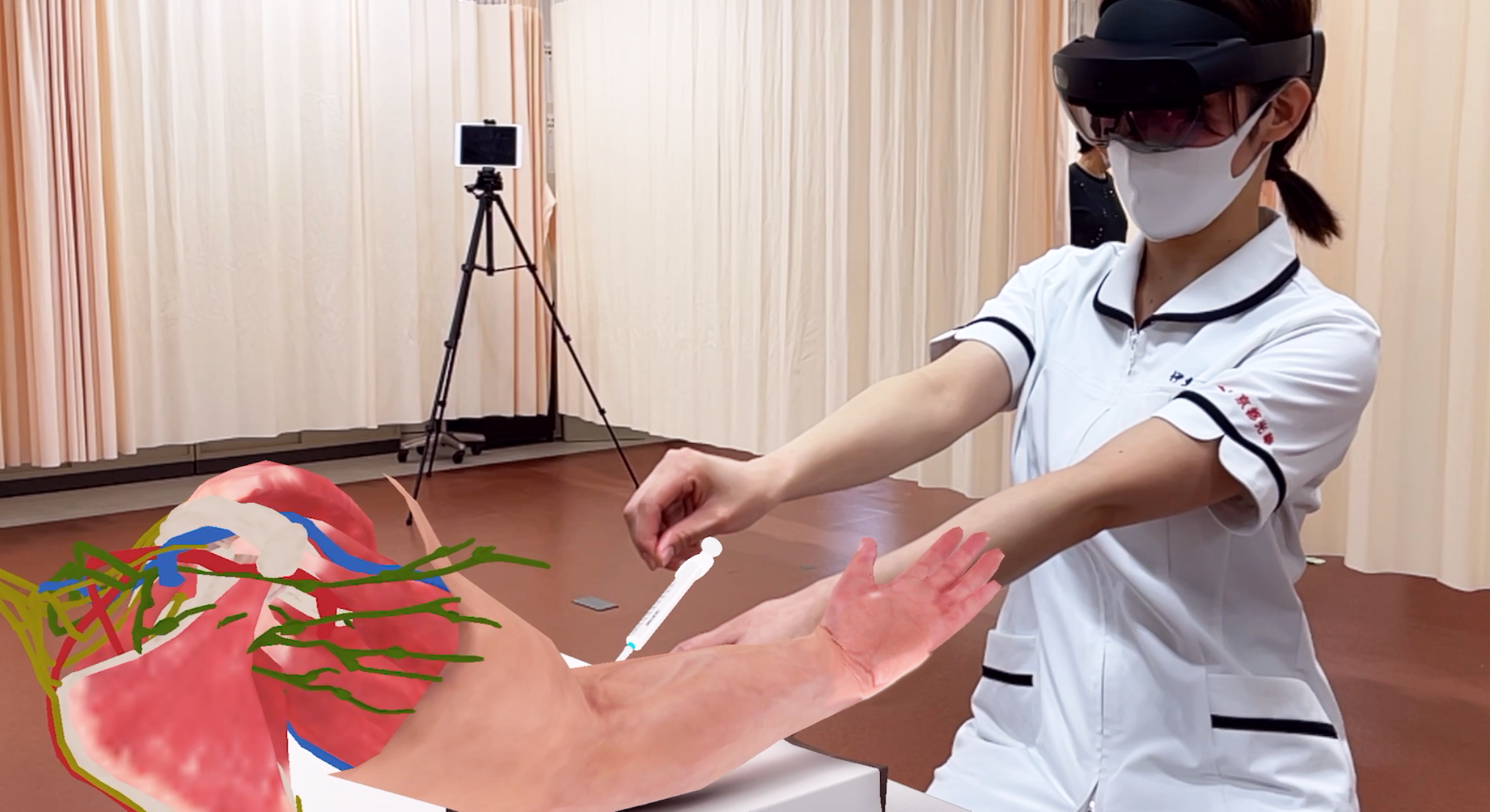 Kyoto Koka Women's University​
WHITEROOM was used by Kyoto Koka Women's University as part of an experimental curriculum for training nurses and health professionals.​
The trial involved a hybrid class model, with some of the students participating in class remotely via WHITEROOM. The students collaborated using interactive educational materials placed in their surroundings.​
Begin your journey
Get in touch and request a quota.
WHITEROOM is available for: